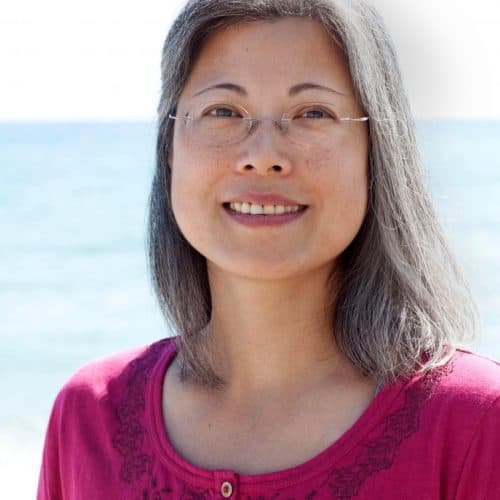 Amy Cheng-Whittaker
AromaTouch and Reiki
Presure levels: light to moderate
Certifications: AromaTouch, Reiki Energy Healing
Amy's healing journey started when she was diagnosed with arthritis at the age of 25. ​​​After experiencing the many benefits of yoga in her own health, she wanted to help others move and feel better as well. For over 10 years Amy taught yoga​,​ helping others find mobility and ease​. In 2016, Amy wanted to incorporate more ways to help people improve their sense of well-being​ and​ became certified for AromaTouch and Reiki Energy Healing​.​
Want to know more about me?
If you were on a deserted island and could only bring 3 items, what would you bring?
A machete, matches, and a guide for wild foraging.
What is your favorite book?
Back when I had time for recreational reading – the Sword of Truth series.
What is your favorite movie or TV show?
Under the Tuscan Sun or Chocolat – it's a tie.
What is your favorite thing about living in the Ozarks?
Our 36 acres.
What is your favorite food?
Mom's cooking.
What is your favorite quote?
"Live joyfully without desire." – Buddha